We're really excited about our new Taco Kits, launched today! Choose from Mojo Steak, Marinated Chicken or vegan Cauliflower and Courgette. This is a complete meal for 2 people, which as well as one of the 3 main fillings, includes: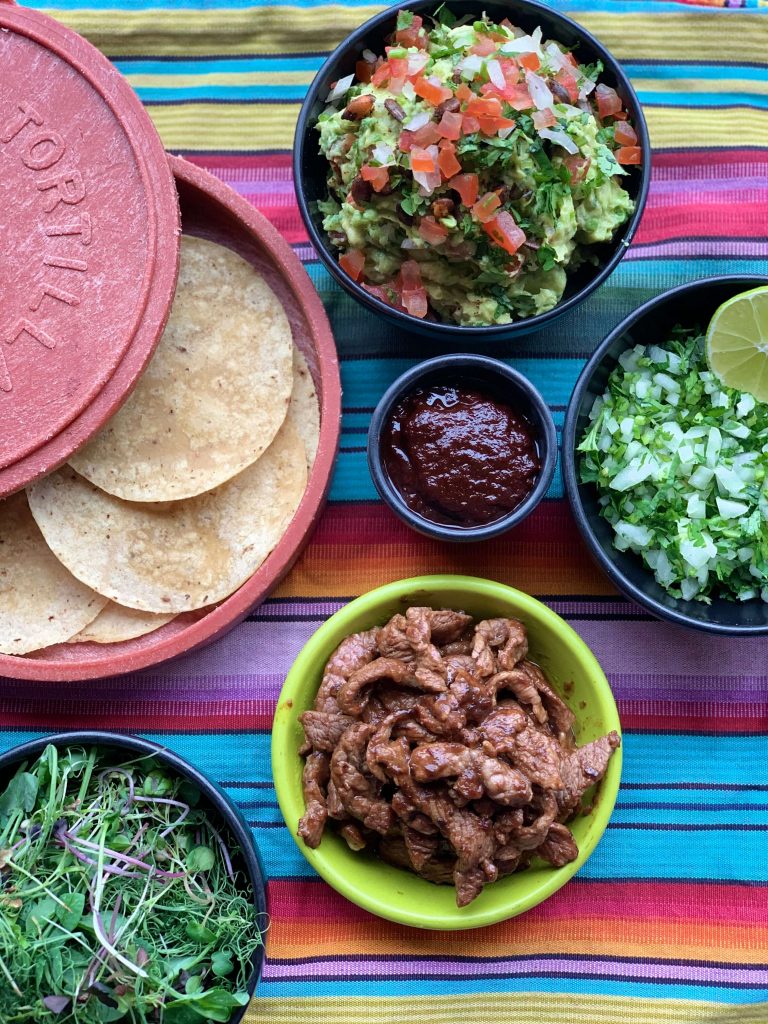 10 corn tortillas
Onion and coriander
Salsa negra
Salsa verde
Salsa macha
Lime
Mexican rice
Mexican beans
Did you know we make all our salsas from scratch? Yep, they're all made by hand to achieve different flavours and heat. Our salsa negra is made with Chipotle chiles and molasses for a hot and sweet flavour. Our salsa verde is also made with Chipotle chiles but with the addition of tomatillos to give it milder heat and a zestier flavour. Salsa macha is our spiciest and made with arbol and habanero chiles for all you hotheads out there!
All our tacos are gluten free. This is partly due to the fact that we use corn rather than flour tortillas, as is the case in Mexico. Leaning even further towards authenticity, we use nixtamal corn tortillas, which give the tacos a richer flavour, and because of the way they are made, are more nutritious.
We'd recommend our guacamole and micro-herb salad as great accompaniments to the the taco kits.
Order your taco kit here