Moving from a dine-in restaurant to a takeaway means we have been focusing a lot on our packaging lately. We have always tried to be as sustainable as we can, and for some time, we have recycled our cardboard, glass and food waste as a matter of course. However, the amount of waste packaging we produce as a takeaway inevitably increases with our sales. We want to use packaging that you can get rid of easily, responsibly and ultimately without adding to landfill.
Some of the packaging we use can be recycled, which means they can go straight into your green recycling bin – just make sure they are clean, dry and don't have food on them. Our brown paper bags fall into this category.
We also use biodegradable and compostable packaging. While Leeds City Council does not offer a composting service, they do encourage residents to compost at home where possible. Leeds City Council has even teamed up with a compost bin supplier to offer the bins at a 35% discount to Leeds city residents. Find out more about this scheme here
Our brown food boxes are made by Vegware, a company specialising in products made from plants using renewable, recycled or reclaimed materials. After use, the boxes are designed to be composted with food waste. These boxes do not have a plastic lining inside as is often the case with a lot of takeaway boxes.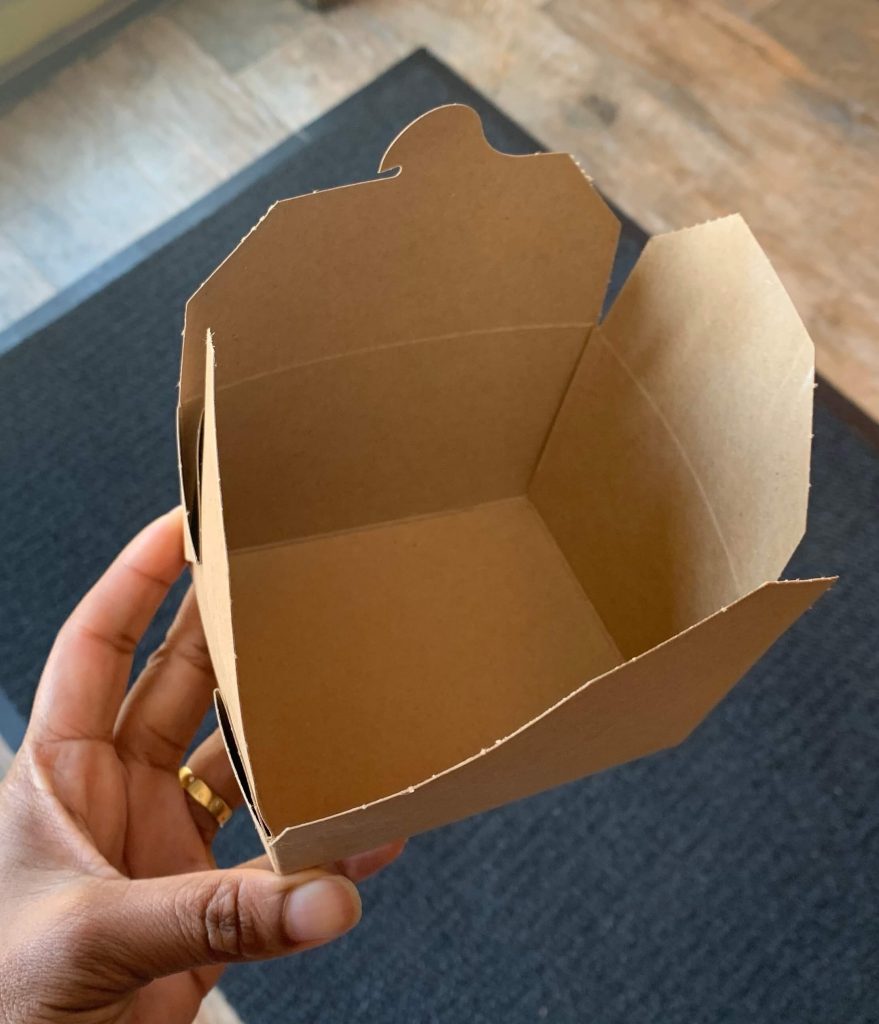 Our white boxes are made from a material called 'bagasse', which is the plant fibre that's left after the juice has been extracted from sugar canes. Bagasse boxes take about 90 days to biodegrade and they are also compostable.
Unfortunately, there is still some plastic in our packaging. This isn't ideal because although it's PET plastic, which can be recycled a few times, it will still inevitably end up in landfill. For now, PET plastic can be cleaned and put straight into your green recycling bin. This is the case with our small salsa pots and our single serve cocktail cups. We are still looking for a suitable alternative to our plastic pots and on the plus side, later this week, we'll be switching to glass bottles for our larger sized cocktails.
There are still many things we can do to be more sustainable. What is clear is that it's up to all of us, businesses like ours and individuals alike, to change our habits and really make a difference.